Raise Your Exhibit Flooring to the Next Level with Altitude R&R
Dec 7th 2015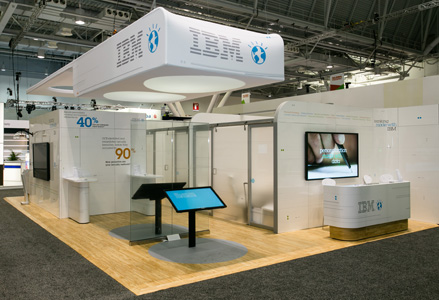 There are many different BENEFITS to using raised flooring for exhibits, events, and auto. At Brumark, we're focused on providing our clients with innovative solutions that make raised flooring a convenient, cost-effective, and beautiful option for a wide range of applications.
Our ALTITUDE R&R RAISED FLOORING SYSTEM features an interchangeable, customizable top surface. This means your clients can:
Save time and installation costs with a raised floor that installs with a beautiful finished surface
Easily reapply the surface or update it for a quick brand refresh or completely new look, without investing in a new raised flooring system
Reuse the durable, self-leveling subfloor over and over again
We'd love to talk with you about all the ways you can incorporate Altitude R&R into your exhibit and event design. With the flexibility of the beautiful finished surface and the convenience of easy setup, Altitude is a great choice for tradeshows, special events, retail and much more.