New Magnitude Changes How Raised Flooring Can Be Used
Feb 26th 2015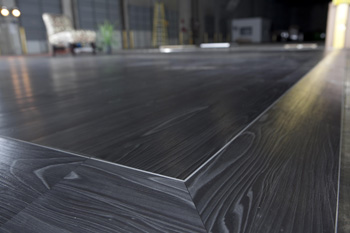 Raised flooring is always a great way to stand out at tradeshows, events and more. But new MAGNITUDE RAISED FLOORING can help you attract even more attention with an extremely flexible and simple system that changes how you can use raised flooring.
The Magnitude Raised Flooring System features attractive luxury vinyl tile (LVT) surface panels with a magnetic backing that attaches to the durable raised sub-floor. This gives you a very easy and reusable way to create a beautiful finished raised floor, every time. Because there are no adhesives to apply, the panels simply set into place and then peel back up for fast installation and dismantle. You can also effortlessly change the surface from use to use, without investing in a new floor.
Attractive standard surface styles are available for rental or purchase, and custom options, including custom printing, are available with purchase.
LEARN MORE about how Magnitude can help you attract more attention, and then CONTACT your account manager for a quote!