More News from ExhibitorLIVE
Mar 18th 2015
As we noted in OUR LAST POST, we had a terrific ExhibitorLIVE show! Our customers did, too, and we particularly want to note four customers who won Best of Show awards: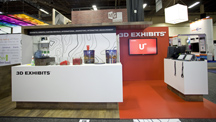 A big congratulations to all four companies – and your booths looked great!
We also wanted to share this video of COOL FINDS AT EXHIBITORLIVE 2015 from Marlys Arnold at TRADESHOWINSIGHTS.COM. We're proud that Marlys featured our new MAGNITUDE RAISED FLOORING SYSTEM as one of her "cool finds"! Many of our booth visitors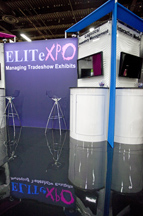 told us how cool Magnitude's magnetic surface is, and we hope you'll check out the video to see for yourself. This really changes how you can use and update raised flooring.
If you attended ExhibitorLIVE, we'd love to hear your impressions of the show. Please share in the comments!