Visit Us at ExhibitorLIVE to Experience New Easy Click Flooring
Feb 18th 2016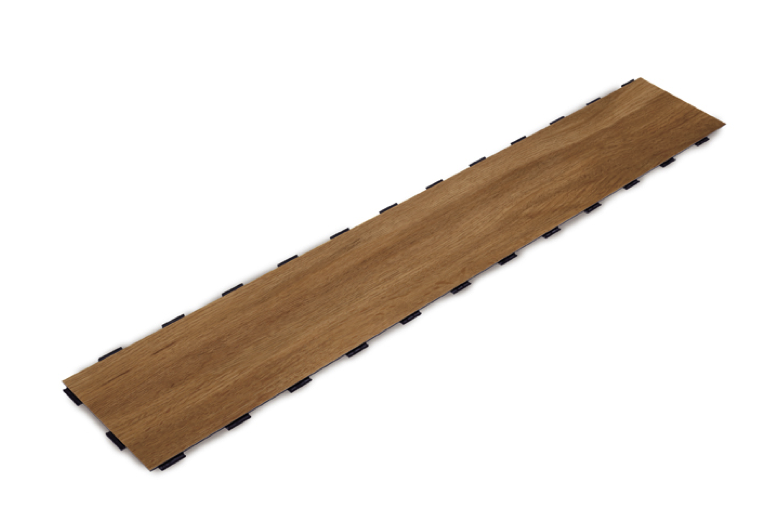 Last week we shared a SNEAK PEEK at the Magnitude Raised Flooring System with LED Lit Edges, one of the new Total Flooring Solutions we'll be debuting in Booth 1721 at ExhibitorLIVE 2016.
Now we're excited to share another product introduction: new Easy Click flooring!
EASY CLICK is beautiful flooring made simple. This highly reusable luxury vinyl tile (LVT) flooring features a unique four-sided (360-degree) locking system, so the planks can be clicked together in any direction for super-fast, super-easy installation.
See how Easy Click can benefit you:
Available in 10 beautiful styles
Sounds and feels like walking on hardwood
Install the planks in different patterns or mix styles to create an attention-grabbing effect
Low-maintenance and highly durable – can be used over and over again
Environmentally friendly – 100% recyclable and low VOC-emissions
Great for heavy traffic and rolling loads
Can be used on top of carpet
You can see Easy Click in Booth 1721 at EXHIBITORLIVE, where you can experience the future of flooring. We'd love to talk about all the ways Easy Click can benefit you and your flooring projects.
You can also see Easy Click in the New Product Showcase!
Be sure to check back next week, when we share more details about the show!